---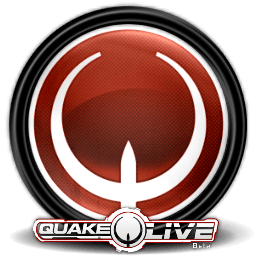 Info:
We will be holding a Quake Live tournament soon (within 2 weeks)! This will be a 1v1 duel tournament, consisting out of 3 rounds, best of 3 wins and advances to the next match.
Both SoV members and SoV recruits are able to join. We suggest you start practicing, you've only got 2 weeks to get good! Quake Live is FREE and you can
download it on Steam
.
You can choose which map you want to play on (as long as the map works on duel). The way it works is that we will use random.org to decide who gets to play which map first, whoever wins the second map will get to choose the third map, for example:
1st - OpponentsMap (chosen by random.org you win)
2nd - YourMap (chosen by you based on first map result, opponent wins)
3rd - Opponent has to choose between YourMap and OpponentsMap
If either of you wins the first and second round, the third will not be played. It's highly recommended you choose your own map as not knowing the map gives a HUGE disadvantage (not knowing where the weapons, shields are, getting lost etc).
This event will be live-streamed at
http://www.twitch.tv/redcatx/
so everyone can watch.
Prize Pool:
Third, second and first place will win prizes. The prizes will consist out of Steam games, the current list is as followed:
Duke Nukem 3D: Megaton Edition
Gun Monkeys
ARMA: Cold War Assault
All Just Cause 2 DLC
No Time to Explain
Magika
Carmageddon 1 and 2
Dead Island: Epidemic
Guns of Icarus
Contraption Maker
For this tournament to be a success we will need more prizes. If you have Steam games in your inventory you like to add to the prize pool let us know in this topic or if you want to throw in a game you can also buy gifts on Steam.

Please post in this topic if you want to join the tournament!